My son is not 'autistic' — he has Autism
When someone has cancer, no one says they "are cancer" or refers to them as "cancerous." When someone has M.S. or TouretteR...
---
Stranger fruit meets rotten fruit
As the 2014 shooting death of 18-year-old Michael Brown by Ferguson police officer Darren Wilson was litigated in the court of public opinion, Ferguso...
---
We are the real winners
I will admit that deep down inside sometimes I feel a little pressure. That little voice inside my head pipes in every so often and says, "Are y...
---
The moment of the fool
Obama … Trump.Could there be a bigger contrast — in attitude, style, comportment, philosophy? What irony that the two names are now linked...
March 16th, 2017 updated: March 16th, 2017. |
---
Perception management: Is it fact or fiction?
One of David Baldacci's books, "The Whole Truth," features an intelligence operative named A. Shaw who essentially saves the world f...
---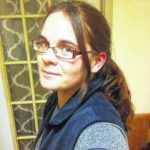 Journalism is not a hobby
Alright you guys, forgive me if this whole thing comes across as bitchy, but there's just something I have to get off my chest and I really can&...
---
Find the adults and get them in the room
Trump attacks others, from the Pope to Gold Star families, on a routine basis, often based on no evidence, exaggerated claims, and he claims trends ba...
---
What's in a name? Plenty, to some
Last week over lunch a friend of mine told me she was getting married. Now, the news of her engagement wasn't exactly a surprise to me. After al...
---
Context: the peaceful transfer of power
Let's put some things into context. Would it bother you if a sitting president of the United States told the president of Russia he would have m...
---
The anticipation is killing me …
For more than a week, I, along with about a hundred thousand others across the country, have been glued to my computer watching a live stream of a pre...
---